Saturday, October 29, 2011
Posted by

Jamie and Blake
at 6:33 PM
No comments:

My nephew turned ONE! Where did the past year go?? It literally was yesterday that Blake was in Chicago and Lyn(my sis) called to say she was in labor. The girls and I threw bunches of clothes in the suitcase and headed to Baton Rouge! Fun, fun!! We don't get to see this little guy near as much as we would like but it was a treat to be at his "rubber ducky" party! Lyn went all out and it was adorable! We love you, Landy!
Posted by

Jamie and Blake
at 6:31 PM
No comments:

Monday, October 10, 2011
Blake snapped these the other night after giving the girls a bath and drying their hair...yes, Sage has an LSU tattoo on her cheek!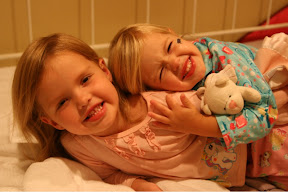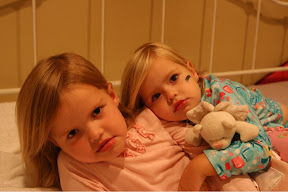 Posted by

Jamie and Blake
at 7:59 AM
No comments:

Our sweet, sweet friends from Birmingham came to Oxford this weekend for a wedding and we all had a wonderful time being together again!!! We miss our friends SO much!
Posted by

Jamie and Blake
at 7:57 AM
No comments:

All of the kindergarten classes went to the pumpkin patch last week and Sage, August, and I joined in on the fun! It was a beautiful day and we enjoyed a train ride, hay maze, and picking pumpkins!!
Montanas classmates took good care of Sage!
Mo and Kaitlyn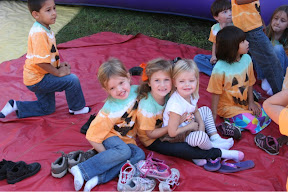 Posted by

Jamie and Blake
at 7:52 AM
No comments:

Saturday, October 1, 2011